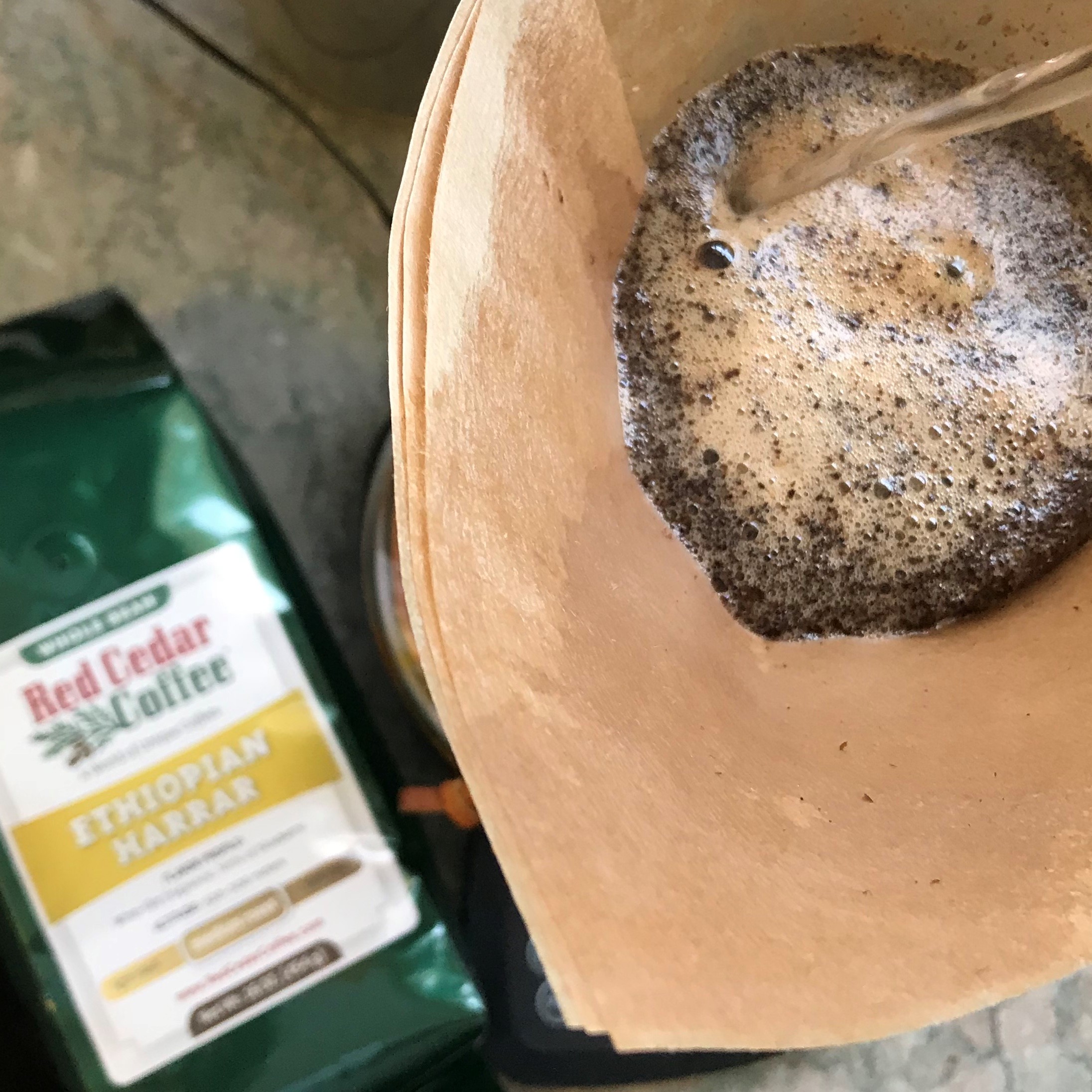 Use freshly roasted coffee: We roast in small batches so you can enjoy freshly roasted coffee.
Water: Start off with good tasting water since coffee is approximately 98% water. Filtered water can improve the taste of your coffee.
Measure: Do you use a measured or heaping scoop of coffee? By using a small scale to measure the coffee grounds it takes the guesswork out of how much coffee you are using. This is helpful in creating your own "recipe."
Grind your coffee before brewing: Did you know coffee begins to start losing some of its flavor and aromatics as soon as it is ground? Grinding your coffee beans fresh is one of the best ways to brew a more flavorful cup of coffee. Burr grinders are best because they grind coffee consistently.
Storage: Coffee beans can be sensitive to temperature, moisture and air. Keep your coffee in an airtight container at room temperature out of direct sunlight. Avoid storing your coffee in the freezer or refrigerator.
Happy brewing!
https://www.redcedarcoffee.com/wp-content/uploads/Chemex-pourover.jpg
2192
2192
Anne D.
https://www.redcedarcoffee.com/wp-content/uploads/2016/04/RCC-logo-tagline-padding.jpg
Anne D.
2021-02-16 12:51:59
2021-02-16 13:02:27
Helpful Brewing Tips for the Best Cup of Coffee